Please find enclosed an official letter from the Benoît LUTGEN, Mayor of Bastogne, to invite veterans to Bastogne this year.
Indeed, as you may know, in March 2014 Bastogne will boast a new memorial site with an international scope dedicated to the Second World War: the Bastogne War Museum. Located on the site of the Mardasson Memorial (see picture), at the heart of a new and innovative architectural structure, the Bastogne War Museum will open to public in Bastogne on March 22 after 4 years of work.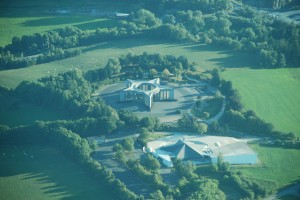 You know perfectly well the story of the American soldiers who spent the terrible winter of 1944-1945 on the front lines in Europe. The Battle of the Bulge, which took place in Bastogne, is an important part of our History. The amount of American soldiers who died or were injured during the battle was higher than ever and the people of Bastogne will always be thankful to the ones who fought for their freedom.
Nowadays, the historical ties that bind the town of Bastogne and the American people are still very strong. People often tell that Bastogne is the most American city in Europe and we are very proud of that reputation. More than 60,000 American people come to visit Bastogne every year, which is a huge amount of people for a 15,000-inhabitant city
If you have any questions please contact:
Coralie BONNET
Chief of Staff
City of Bastogne
Rue du Vivier 58
B-6600 Bastogne
Phone : +32 61 240 913
Cell : +32 498 055 707
e-mail bourgmestre@bastogne.be