RECAP: 36th Annual BOBA Reunion
September 23-28, 2017, San Antonio, TX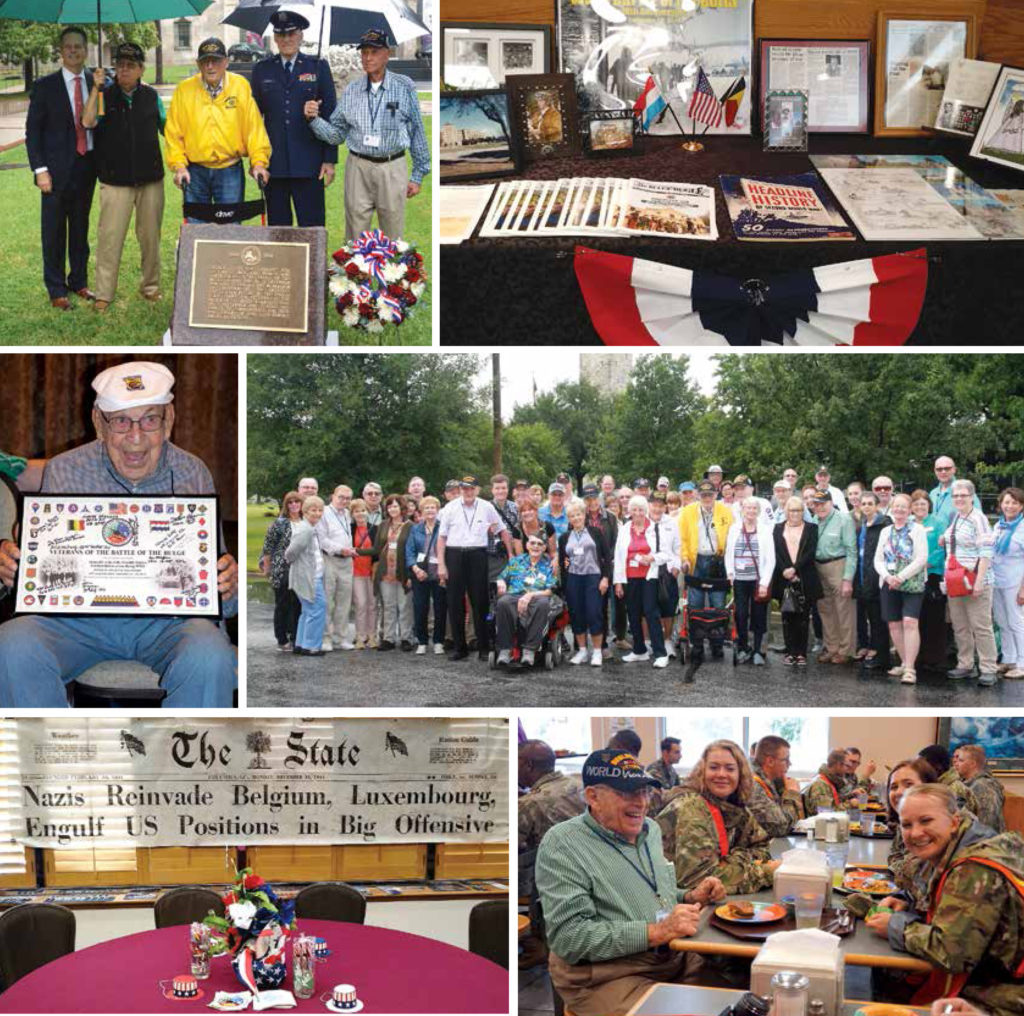 The 36th Annual Reunion in San Antonio, Texas was held from September 23 – 28, 2017 and was a resounding success! Fourteen veterans attended with their family and friends, with about 70 total attendees registered. Events began with a Wine and Cheese reception in the Lone Star Room, which quickly became our Hospitality Suite for the reunion duration. Sunday started with a Riverwalk barge tour—because no trip to San Antonio would be complete without it! After a trip to the Buckhorn Saloon and Museum, we ended our night celebrating Tom Ingram's birthday at Mi Tierra Mexican Café and Bakery. What a festive celebration!
Monday's trip to the National Museum of the Pacific War and Nimitz Museum held a special treat for our visitors. Everett Davis and Barbara Moneyman had arranged for Richard E. Cole (102 yrs old), the last surviving Doolittle Raider, to join us for some pictures and conversation. As he was walking in, Dick said to Barbara, "I'm ready to hear some real war stories!" We were delighted that Ambassador Sichan Siv joined us for the day.
Tuesday was reserved for the visit to Ft. Sam Houston, where the group visited the museum and enjoyed lunch with the troops. This time, it was Tom Burgess's birthday! That evening, we were guests of VFW Post 76, the oldest VFW Post in Texas, where we enjoyed Rudy's BBQ and the band Blackjack. Many of the veterans enjoyed dancing, but the "Dancing with the Stars" mirror ball unanimously goes to David Bailey for his fabulous dance moves!
The rainy skies on Wednesday morning did not damper the enthusiasm of our crowd to lay a wreath at the Battle of the Bulge Monument at Veterans Memorial Park. Two TV stations covered the event and interviewed seven of our veterans. We continued on a whirlwind tour of San Antonio, stopping at the Mission San Jose (where the veterans were greeted with the Bell Tower playing patriot music), the Cathedral and, of course, ending at the Alamo.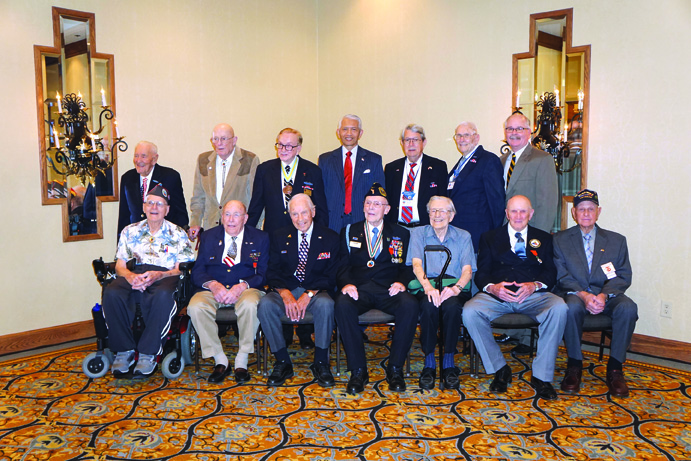 In the afternoon, we conducted our annual general membership meeting, where we voted on important issues such as the amended BOBA bylaws, plus the BOBA Board Elected Officers and Board Member positions for 2018. On Wednesday evening, our members and guests attended the formal banquet, where Ambassador Sichan Siv gave the heartfelt keynote address. The group adjourned after some more socializing, pledging to meet again next year in Colorado Springs, CO for our 2018 Annual Reunion.
—Submitted by Barbara Mooneyhan, BOBA Executive Vice President and 2017 Reunion Planner