Alan Cunningham, Associate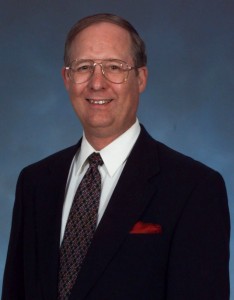 Hello and Happy Spring. I hope you like the full-color revamped Bulge Bugle. By switching printers and using more updated digital technology, we are now able to bring it to you in living color at no added expense. The Bugle is especially impressive when you look at the photographs. I hope you enjoy!
As you are aware, we need to reorganize due to the laws and IRS regulations pertaining to Veterans Organizations. I want to thank those of you who provided feedback to me with your thoughts and suggestions. These suggestions will be added to those of the Alabama Chapter and others received earlier, and will be considered by the Executive Council at our next two meetings as we try to finalize the path to reorganization. The general recommendation is to change the name to "Battle of the Bulge Association"; however, there are several other ideas including leaving the name as VBOB. We will be considering all options and will let you know in the near future what the final decision is. We need to act soon if we want to regain our status as an organization that can accept tax exempt contributions. This will affect our efforts to co-sponsor the Battle of the Bulge exhibit planned for the new National Museum of the United States Army being built at Fort Belvoir, Virginia. The Luxembourg government has already become a co-sponsor of the exhibit by pledging $125,000 for it. I would like for VBOB to also be a co-sponsor of this exhibit, but we have to work out our ability to accept tax- exempt donations.
Other reorganization issues we will be tackling are: Impact on the chapters, all of the members, and quartermaster sales; ability to recruit new members; ability to open new chapters; how do we help chapters who are having trouble staying open; and the path forward to perpetuate the memory of the Battle of the Bulge.
The 2016 reunion, which will be in Seattle, Washington, October 5-9, 2016 (Wednesday through Sunday), is looking like it will be a very good reunion. It is a little longer than the last reunion in Williamsburg, Virginia but will have a lot to offer. This will be our first reunion in the northwest, and local government agencies are looking forward to our visiting the state of Washington for the first time. See all of the details in your May 2016 Bulge Bugle or here.
We have a lot to do this year with the reorganization, requirement for new bylaws and corporation paperwork, and other issues like the impact on all of our chapters and quartermaster items. Be well and I hope to see you at our reunion in October.