Alan Cunningham, Associate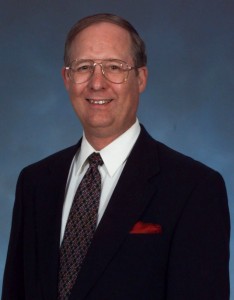 Greetings from Virginia. For those of you who were at the reunion this year in Williamsburg, Virginia, I want to thank you for your participation and hope you had a wonderful time. Madeleine Bryant has an excellent summary of the reunion later in this issue. Based on the reviews I received from those who were there, most enjoyed all of the events. As with any major event, there were some hiccups but nothing major. The hospitality suite was always filled with members reminiscing and talking with the younger participants. That was one major aspect of this reunion that was a big hit. Auston O'Neill, Jr. and his wife Bonnie, with their Spirit of '45 Day Express, were with us for the entire reunion, promoting the Greatest Generation and the 70th Anniversary of the ending of World War II, which we celebrated on Sunday morning in Williamsburg. VBOB selected the weekend of August 14 – 16 specifically to participate in the 70th Anniversary Commemorative Weekend events. Saturday we had a great day at Fort Lee, and Monday visiting the Jamestown Settlement and Yorktown Victory Center to cap off our events. The food at the hotel was excellent and the banquet was a big hit. Be sure to see the photos of the reunion by Patrick Brion, and the write-up by Madeleine Bryant (see pages 18-19.)
At the General Membership Meeting, elections were held and I was again selected at the President for another year. Per the current bylaws, the president can only be reelected once, so next year will be my last. Speaking of the bylaws, the membership approved changing the organization from an IRS 501c19 veteran's organization to a 501c3 non-profit organization (see minutes of the meeting on pages 10-11.) This is necessary as a result of the declining number of veterans in VBOB, as we no longer meet the legal requirements for a veteran's organization. With this change, new bylaws and articles of incorporation will be necessary. We will have a busy year as we make these changes.
Don't forget the Battle of the Bulge Historical Foundation's 71st Anniversary of the start of the Battle of the Bulge. This year the celebration is back to Washington, D.C., 14-16 December 2015. If you have not already registered, I encourage all of you to attend this event, as it is always a good time (see complete registration information on pages 16-17.)  If you have never attended, ask someone who has what they think, and why they come back year after year.
As a reminder, planning is underway for the 2016 reunion, which will be in Seattle, Washington. This will be our first reunion in the northwest, and looks like it will be a memorable reunion as well. The dates have not been selected yet, but will be published as soon as they are firm.
Now on a sadder note, just as we were about to go to press with this newsletter, I was informed that one of our strongest supporters, Stanley Wojtusik, passed on. Stan was a long-time president of the Delaware Valley Chapter in Pennsylvania and a past president of VBOB, serving in that capacity twice, from 1995-1997 and 2006-2007. A complete eulogy will be in the next Bulge Bugle.
I am looking forward to seeing you at the event in Washington, DC in December for the 71st Anniversary Commemoration. Be well and have a wonderful year.