Alan Cunningham, Associate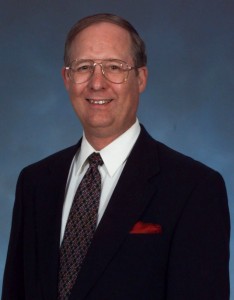 I have a lot to talk about in this message, so I am getting straight to it. For those who were at the 71st Anniversary Commemoration in Washington, DC, I want to thank you for your participation and hope you enjoyed the fantastic weather. (Nothing like in 1944.) The banquet was a big hit, and the entertainment was wonderful. The receptions at both the Luxembourg Embassy hosted by Ambassador Jean-Louis Wolzfeld on Monday evening and the Belgian Ambassador's residence hosted by His Excellency Johan Verbeke on Wednesday evening were well received by all. There was a special ceremony at the Belgian Ambassador's residence as Brigadier General Johan Andries presented the Fourragère 1940 to several members who earned the award during their time in Belgium during World War II. At our VBOB Memorial, the Belgian Ambassador, His Excellency Johan Verbeke and the Luxembourg Deputy Chief of Mission – Consul, Olivier Baldauff, both placed wreaths, in addition to the VBOB wreath placed by Athanace J. Landry, Jr. and his son, Steven. Be sure to see the write-up here: http://www.veteransofthebattleofthebulge.org/70th-bulge-anniversary/
I was invited to speak at the Alabama veterans program on Sunday, November 15, 2015, which took place at the Southern Museum of Flight in Birmingham. The program honored the Alabama veterans who fought in the Battle of the Bulge and highlighted the role of the Belgium resistance in WWII. I gave greetings on behalf of VBOB and meet with Vern Miller, President of the Gen G.S. Patton, Jr. Chapter in Alabama, along with some of the other VBOB members. We had a very frank discussion about the future of VBOB. As was discussed at the annual meeting, we need to reorganize due to the laws and IRS regulations pertaining to Veterans Organizations. I won't go into detail here, but encourage you to read the article: link TK, and provide any feedback to me and the Executive Council with your thoughts and suggestions. Vern Miller and his chapter have given this a lot of thought, and he had some excellent ideas that are incorporated into the proposal for the future.
The planning is well along for the 2016 reunion, which will be in Seattle, Washington, October 5-9, 2016 (Wednesday through Sunday). This will be our first reunion in the northwest, and local government agencies are already planning events for us during our visit. We will be staying at the DoubleTree Suites by Hilton, Seattle Airport/Southcenter. This hotel is very close to major shopping, restaurants, and the airport. Save the dates for this year. (More about the reunion here: http://www.veteransofthebattleofthebulge.org/attend-reunion/)
While in Washington for the Anniversary Commemoration, I met with the Army Historical Foundation about the Battle of the Bulge exhibit planned for the new National Museum of the United States Army being built at Fort Belvoir, Virginia. The Luxembourg government has already become a co-sponsor of the exhibit by pledging $125,000 for it. I would like for VBOB to also be a co-sponsor of this exhibit, but we have to work out the proper mechanisms to accept donations for this (until we reorganize, donations to VBOB are not tax deductible.) More will follow in the next Bulge Bugle.
This will be a very busy year and hopefully, very fruitful. Be well and I hope to see you at our reunion in October.