Alan Cunningham, Associate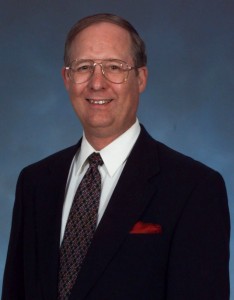 For 10 days, 9-18 December 2014, I had the pleasure to attend 70th anniversary celebrations of the start of the Battle of the Bulge in Belgium and Luxembourg. The one thing that impressed me was that everyone there, even little children, knew about the battle and was very appreciative of what the U.S. Army had done to save them from the Nazis. Every town had a memorial dedicated to the units that freed them. It is a shame that the schools in the United States don't teach the history of the World Wars and the massive contribution the military had made to this country and the world. As they say, freedom is not free. We need to spread the message of the contributions and sacrifices Veterans of the Battle of the Bulge have made to insure that all people in the U.S. can live their lives under the Constitution as free men and women with the rights enumerated in the Bill of Rights. Let's try to help educate those around us to the enormous sacrifices made by our Veterans.
I want to thank our past president, Doug Dillard, and his staff for the tremendous work done to make the 70th Anniversary trip such a success and for his successful two years as our president. His leadership helped us advance the purposes of the VBOB, specifically: 1) To perpetuate the memory of the sacrifices made by U. S. military personnel during the Battle of the Bulge; 2) To preserve historical data and sites relating to the Battle of the Bulge; 3) To promote friendship among Battle of the Bulge veterans, their relatives and others interested in this historical battle; and 4) To foster and maintain international relations and good will with our fellow Allied countries who were a part of the Battle of the Bulge. We must always keep these purposes in mind with everything we do as an organization.
In addition to the purposes listed above, we will be focusing on local chapter development and support. I am putting in place policies for members of the Executive Council to visit as many local chapters as we can throughout the year. We will also be awarding grants to local chapters who place monuments and other structures (e.g., benches) in prominent places to remind visitors of the sacrifices made by our Veterans during the Battle of the Bulge. These policies have already been approved by the Executive Council and will be implemented immediately. Procedures will be drafted to assist chapters in requesting support for their projects and distributed as soon as they are completed.
This past year has been a very good year for VBOB and I am looking forward to leading the organization in the next year. Thank you for your confidence in me and electing me President.