Alan Cunningham, Associate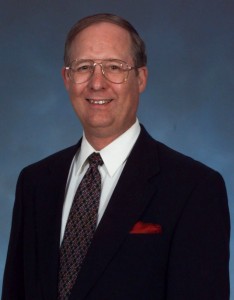 Just before Christmas, the new Belgian Ambassador, H.E. Johan Verbeke, requested that we hold a VBOB Commemoration in DC for the 70th Anniversary of the end of the Battle of the Bulge. As a result of the short time available to plan an event, we kept it to only one day. The commemoration was held on 27 January 2015 and included wreath layings at the World War II Memorial, VBOB Memorial, and Tomb of the Unknowns. After these events, we went to the Ambassador's residence for coffee and cake followed by the premiere U.S. screening of the movie "The Forgotten Angel of Bastogne," which was seen by those who attended the 70th anniversary celebrations of the start of the Battle of the Bulge in Belgium and Luxembourg. The evening was capped by Belgian beer and snacks after a long day. Ambassador Verbeke was so impressed with VBOB that he invited us back for our Anniversary Celebration in December. We will be working with him on this during the year.
We have been working very hard behind the scenes to put together an excellent reunion this year in Williamsburg, Virginia. We are keeping the "official events" to only three days and a reception the first night. This will allow families to plan addition days if they want to visit Colonial Williamsburg or Busch Gardens/Water Country on their own (the hotel has a shuttle bus that goes to both locations). The three days will include: A day at Fort Lee, center of Army Logistics and home of the Quartermaster and Women's museums; a day to recover and have our meetings and banquet; and a day visiting the Jamestown Settlement and Yorktown Victory Center to cap off our events. For the full highlights and schedule information, hotel details, and registration form, download the pdf brochure here.

I mentioned that Members of the Executive Council were going to visit as many local chapters as we could, and we are already in the process of visiting chapters while we travel around the country. In addition, we have awarding grants to the Southeast Florida and Kansas chapters for installing a monument and permanent bench commemorating the sacrifices made by our Veterans during the Battle of the Bulge. Additional grants will be given out based on requests from chapters and approved plans.
To facilitate spreading the word about VBOB, we designed and produced name badges for all of the members of the Executive Council, and made badges available for any local chapter to purchase for themselves. To purchase, go to www.badgeworksplus.com/orderonline and click on the VBOB logo. Badges for the Executive Council are in gold and the badges for other members are in white. The cost is minimal and the quality is good. I encourage members (or local chapters) to purchase badges to wear, when appropriate, while attending functions to assist in spreading the word about VBOB.
I am looking forward to seeing you at our reunion in
Williamsburg 14-18 August 2015, and hope you have a wonderful year