Alan Cunningham, Associate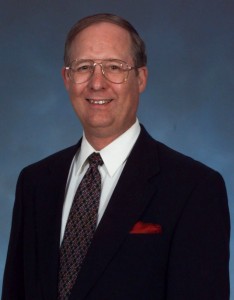 I hope your year is going smoothly, as the Executive Council works to reorganize the Veterans of the Battle of the Bulge into a legacy organization with a new name, Battle of the Bulge Association, Inc. This is the approved name, and will be the name we will carry forward as we complete our reorganization. As we mentioned in the last Bulge Bugle, we will be tackling various issues as we rewrite our Bylaws and Incorporation documents such as: Impact on the chapters, all of the members, and quartermaster sales; ability to recruit new members; ability to open new chapters; how do we help chapters who are having trouble staying open; and the path forward to perpetuate the memory of the Battle of the Bulge. All of our efforts will be reported to you during our annual meeting during the reunion in October in Seattle, Washington.
The 2016 reunion in Seattle, Washington, October 5-9, 2016 (Wednesday through Sunday), has been shaping up to be a very good time. Our Corresponding Secretary, Doris Davis, has been working overtime to coordinate the activities and to provide a variety of functions for all of you to enjoy. As a result, it is a little longer than the last reunion in Williamsburg, Virginia, but will have a lot to offer. This will be our first reunion in the northwest, and local government agencies are looking forward to our visiting the state of Washington for the first time. See all of the details in your August Bulge Bugle [pages 12-15], along with the reservation form.  The planning for the reunion in 2017 has also been moving along, as we narrow down the possible locations to three. We will have a final decision by our annual meeting at the 2016 reunion. I am sure that this reunion will also be a great one to attend.
As we move forward, it is becoming harder to find members who are willing to participate on the Executive Council and assist in the management of the organization. If any of you are willing to assist in the reorganization and management of the new Battle of the Bulge Association, please let me know by email, US Postal Service, or by phone and I will discuss how you can help out. [email: alan@battleofthebulge.org; mail: Alan R. Cunningham, 14337 Woodleigh Dr, Chester, VA 23831; phone: 804-796-7818.] We always need new input and assistance from other members.
I hope to see you all at the reunion in October, as we will have a lot to discuss about the organization and all of the work that we have accomplished over the last year. Be well and I hope to see you soon.